Christmas in Croatia is a noisy smorgasbord of traditions and festivities. Here are some of the most popular customs and traditions that Croatians have come to celebrate on this most important of days.
In Croatia, the Christmas season begins in September. The first Christmas tree is lit in August, and the first Christmas decorations are put up in September. The first Christmas trees and Christmas lights are put up in September, and the first Christmas carols are sung in September. The Christmas tree is decorated in September, and the first presents are wrapped in September. A lot of Christmas traditions start in September, including Christmas carols, Christmas giving, Christmas decorations, Christmas trees, Christmas shopping, and Christmas cooking.
The most wonderful time of the year is coming. It is a time to spend with family and friends. A time to be thankful and remember all the happy moments. When Christmas is around the corner, we tend to think about all the things that we have to thank for our present and future.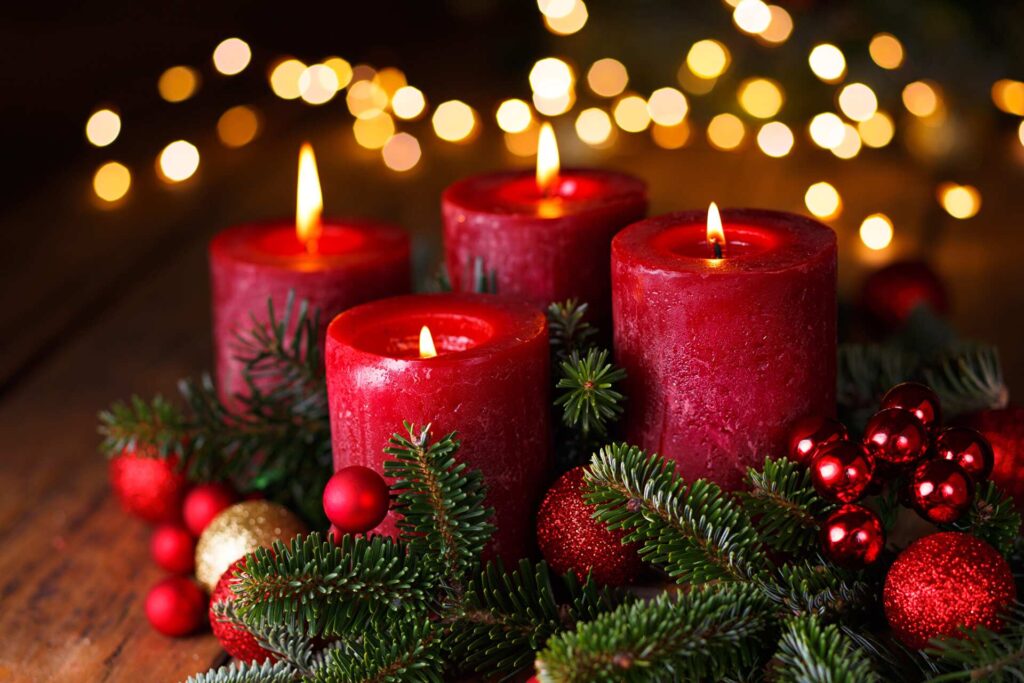 Croatians are known for their ability to host a great party. It's no different when Christmas comes around each year in a nation where marriages, childbirth, and sporting triumphs are known to be celebrated for days, if not weeks…
"Badnji Dan" (Christmas Eve Day) and "Badnja Veer" (Christmas Day) are the most important days for Croatians throughout the Christmas season (Christmas Eve night). Badnjak is derived from the ancient slavic terms bodar or badar, which mean "to be awake," and therefore refers to remaining up all night till Christmas Day.
For generations, in Croatian areas, it has been customary to carry a log inside the home, place it on the badnjak fire, and keep it blazing all day on Christmas Day.
Because Christmas Eve is a fasting day, Croatians customarily have a modest meal in the evening. In Dalmatian homes, bakalar (dried codfish) is eaten with a salad or cabbage. Later in the evening, residents go to the many surrounding churches for "midnight mass." Following mass, the bars come alive as Croatians celebrate all night long, according to the phrase from whence the name badnajk was derived.
Another ancient custom is to plant penica (wheat seeds) in a basin of water on St. Lucy's Day, which will grow until Christmas and then be used to adorn the table. The wheat is trimmed and typically wrapped with a Croatian ribbon.
Croatians traditionally prepare turkey, lamb, roasted pig, sarma (minced meat wrapped in cabbage), peppers stuffed with minced meat, salads, freshly baked bread, and traditional Christmas desserts like fritule (doughnut-like pastry), strudel, walnut and poppy-seed cakes, and many other delicacies on Christmas Day.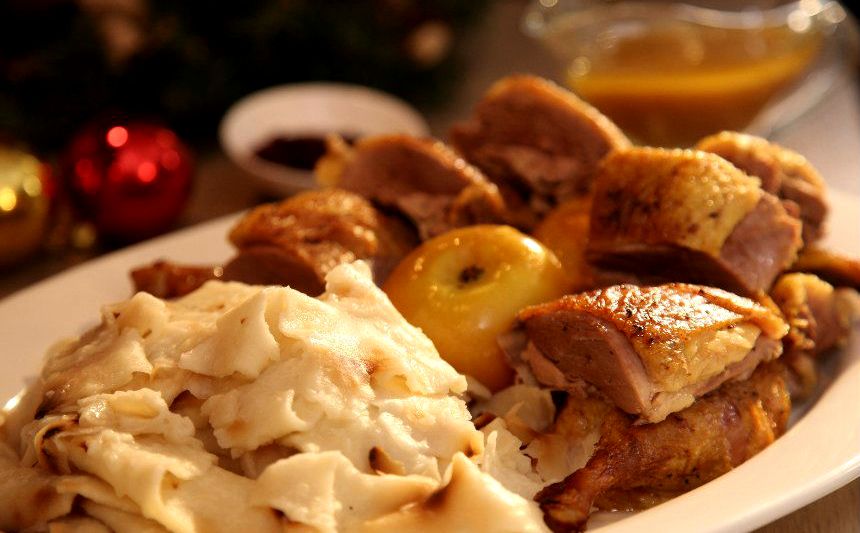 During the holiday season, Croatian households are customarily stocked with dried fruits, honey, and nuts. If you have the opportunity to spend Christmas in Croatia, you may be certain that you will not go hungry.
As Christmas is less than two weeks away, we wanted to give you a quick recap of some of the Christmas traditions of Croatia..
Frequently Asked Questions
How do they celebrate Christmas in Croatia?
Christmas is celebrated on December 25th in Croatia.
What is Christmas called in Croatia?
Christmas is called Bozic in Croatia.
What are some traditions in Croatia?
The most popular tradition in Croatia is the Christmas tree.