Croatia has been one of Europe's top destinations for tourism in recent history, welcoming around 22 million tourists in 2020. This equates to 5.5 tourists per resident which ranked Croatia 12th in the world, and the third most popular in Southern Europe.
In 1995 the revenues from tourism in Croatia amounted to around $1.35 billion and within 25 years, the country's revenue rocketed to around $11.97 billion.
It has become one of the most popular destinations for a romantic getaway and the demand has continued to rise throughout this century.
Tourists continue to flock to Croatia, and it has found itself having a reputation as the perfect destinations for romantic getaways.
While the streets can become crowded with the popularity of Croatia as a destination, one of the best ways to experience the country is from the sea.
Sailing holidays are so popular here that Croatia runs around 30% of the global charter fleet of sailing boats that are up to 16 metres long.
Holiday makers are able to hire different vessels from sites like Borrowaboat where they can select from a wide variety of options.
Dubrovnik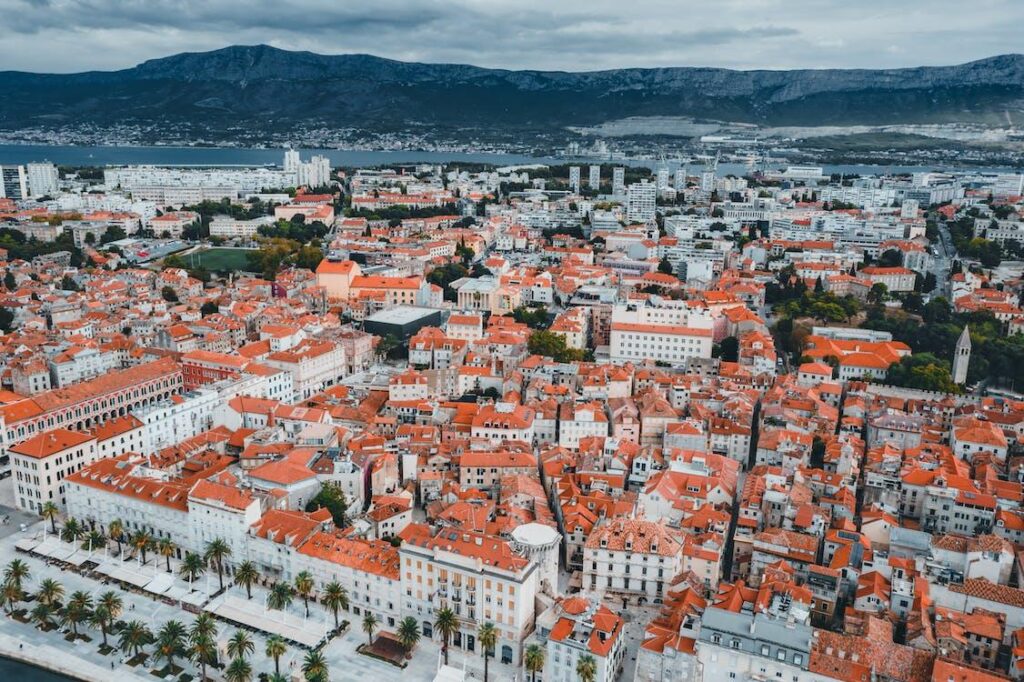 Take some time to walk the old town while docked and see the 16th century stone walls which encircle the city.
It boasts UNESCO-listed cobbled streets with awe inspiring mansions and piazzas which take your breath away under the sunlight.
As the sun begins to set, Dubrovnik has some of the most perfect bars and restaurants to look out over the rocky shoreline. It is an impressive city for couples to enjoy the surrounding as well as the romantic views on offer.
Split
The second largest city in Croatia, it lies on the coast of the Adriatic Sea. With its nightlife and restaurant scene, it is another perfect place for those who want some time surrounded with activities as well as with each other.
There are wonderful museums and cultural activities to do together, before setting off to some of the more quiet areas around the country to focus solely on each other.
Kornat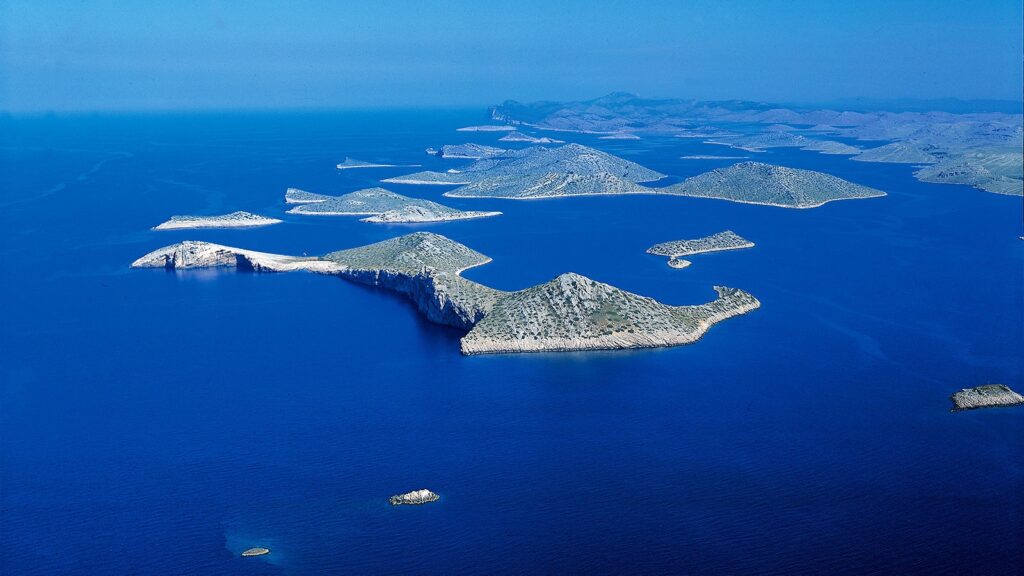 Located north of Split, Kornat is a protected national park which requires a ticket to pass through. It is a small price to pay for some of the most beautiful sailing in Croatia. The numerous islands are home to coral reefs and simple, yet idyllic buildings that make up the small towns.
There are many popular, family-owned restaurants to visit while being a romantic and peaceful place to dock and enjoy sunset drinks surrounded by natural beauty.
Korčula
With an abundance of tall pine trees like small forests, Greek settlers referred to Korčla as the "Black Corfu". It is a destination for many now who sail around Croatia with a specific eye on its vineyards.
The coastal town of Lumbarda has a blissful sheltered harbour and a warm sandy shoreline which is a perfect space to unwind and sip on the local wines.
Its design and architecture give it the impression of a mini-Dubrovnik, a place to enjoy without the crowds and to feel like you are the only two people in the world.
Dalmatian Islands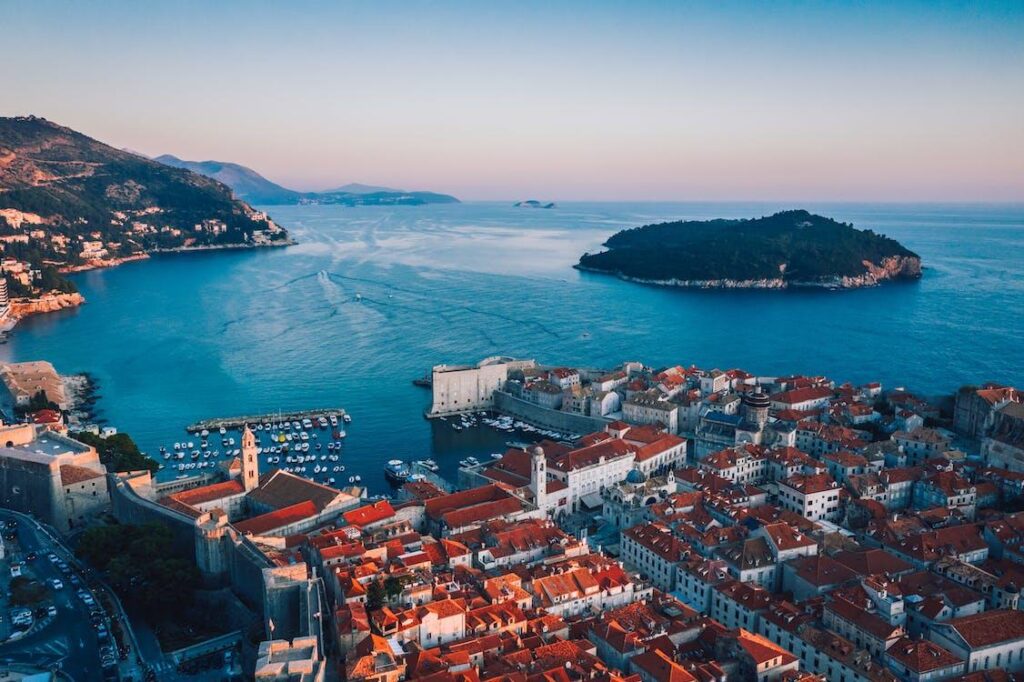 These islands allow you to seek out your own section to feel like you are on your own private island.
Mljet is a haven of silence, with just the noise of the nature and wildlife around you. The national park offers picturesque trekking and unspoilt natural beauty.
There is only one hotel on the island ensuring there are few people at any one time.
Hvar
Possibly the best destination for more modern and vibrant experiences while sailing around the islands that make up Croatia.
Hvar Island is famous for its Zadar wine as well as its abundance of flowers. Many feel it is also home to the most beautiful sunset on the Adriatic Coast.
Lokrum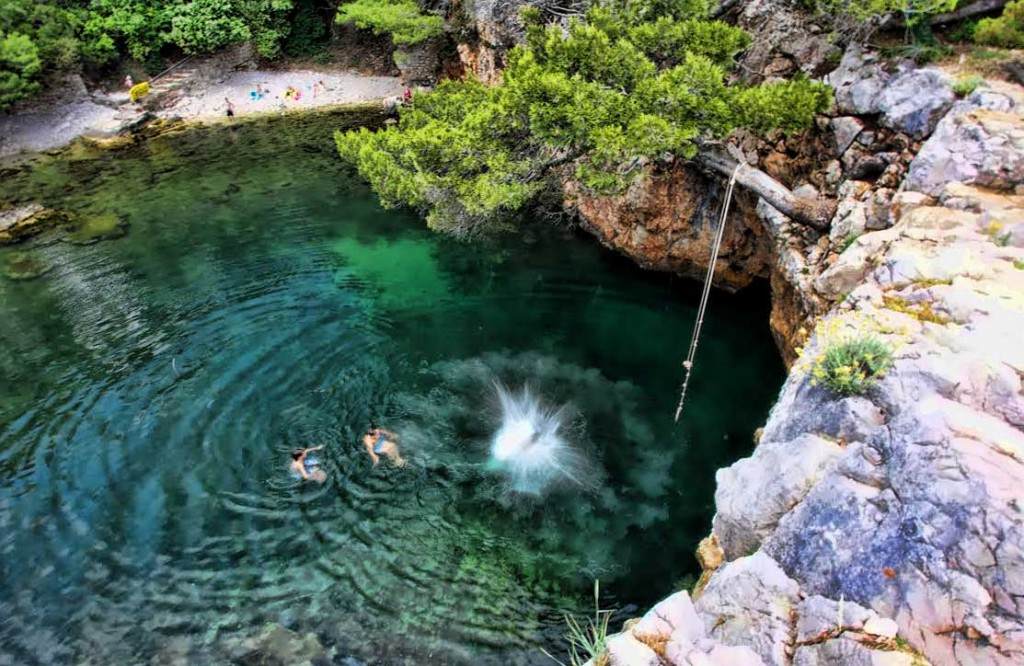 The tiny island of Lokrum is 600 metres off the Dubrovnik shore. Lokrum is covered in forests and botanical gardens while being surrounded by calm turquoise waters.
It is the perfect place to take an afternoon and picnic in peace, surrounded by natural pools and the forests which also are home to a Benedictine monastery.
Lokrum is the definition of peace and quiet, to be transported away from the bustling cities and crowds. A wonderful place for a romantic moment of tranquillity together.
When planning your romantic getaway, the type of boat you look for will be important.
One of the major advantages of choosing a catamaran over a sailing boat is their stability. They offer more space as well as intimacy to make your holiday more relaxing.
The trampoline netting offers a relaxing place to lay with each other under the sun or the stars. You can access almost every bay easily with a catamaran while also having more space and stability to carry out every day activities on board like cooking should you choose to do so.
Sailing boats usually provide more manoeuvrability and the costs of renting are cheaper as well as the mooring fees, which need to be taken into consideration when you select.
Both options also have dependencies on your sailing experience. If you have a valid licence, you can hire a vessel without a captain or crew and enjoy complete privacy.
If not, you'll need to ensure you hire a crew, you may even choose to do so anyway to ensure all you need to do is relax and enjoy your holiday.
One of the most romantic holidays you can have is aboard a catamaran sailing around beautiful Croatia. If it's in your reach, it's something that you have to experience.