Croatia has some of the most gorgeous beaches in the world, but if you're not used to the beautiful Croatian sun, you might find yourself sunburned and in pain. So, instead of spending the day lounging by the beach, why not get out there and explore some of the other great activities Croatia has to offer?
If you visit Croatia, you have to try many of the foods that are unique and delicious. Food in Croatia is different from that of other countries. The dishes might look familiar, but they taste different due to their specific ingredients. So, here are some must-try foods when in Croatia.
Croatia is a complex country, dominated by its diverse attractions, friendly people and its ancient history, yet it is also an easy place to visit that offers an array of beautiful and interesting things to see and do during your stay.
Croatia has a diverse range of delectable culinary choices that will leave you wanting more. Because of the nation's diversity of areas, you'll be able to sample a variety of specialities all across the country.
Here is a list of 35 meals to sample when visiting Croatia.
SNACKS AND STARTERS
1. Juha Govedja (Beef Soup)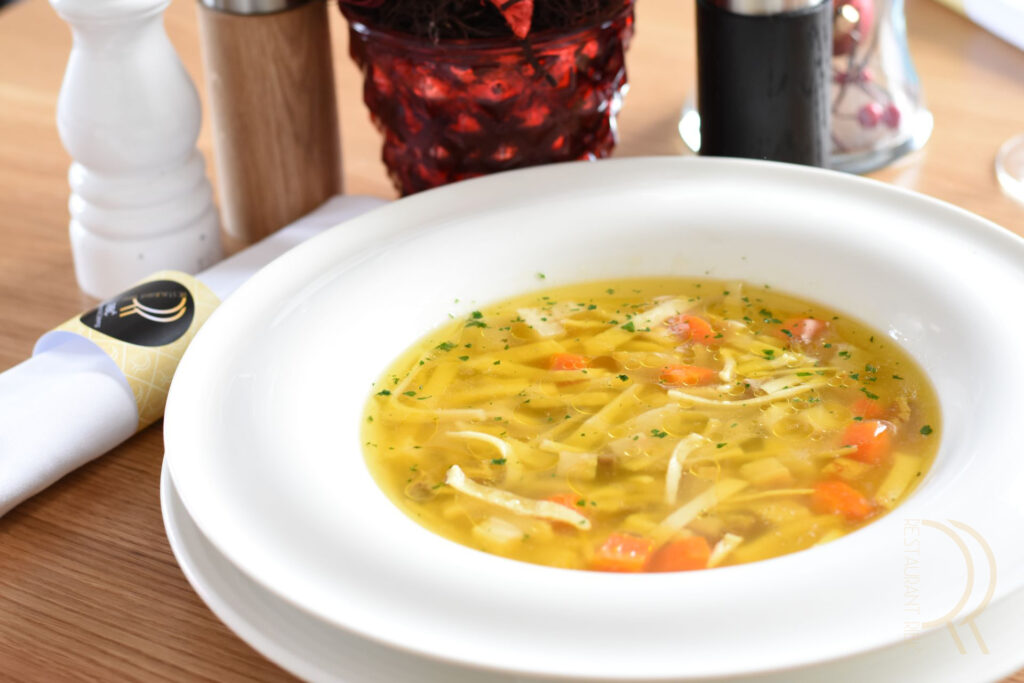 Govedja Juha is a delicious appetizer for any dinner. A variety of eateries will offer handmade soups in a variety of flavors. Not only delicious, but also filling. All year long, Croatians like starting their meals with soup.
2. The Manetra
Manetra is a traditional Istrian vegetable stew or soup prepared with spring vegetables. While there are a few modifications, potatoes, carrots, celery, peas, and corn should all be included.
3. Salad with Octopus
Due to its light, refreshing character, it is ideal for the summer months. Fresh octopus is readily available in Croatia, which adds to the appeal of this dish. Fresh from the Adriatic, the octopus is cooked, cut into tiny pieces, and mixed with finely chopped tomatoes, onions, and parsley in a dressing (olive oil, garlic, vinegar, salt, pepper, and lemon). It's so delicious that you'll want to lick your fingers.
4. Pršut / Kulen & Pag Cheese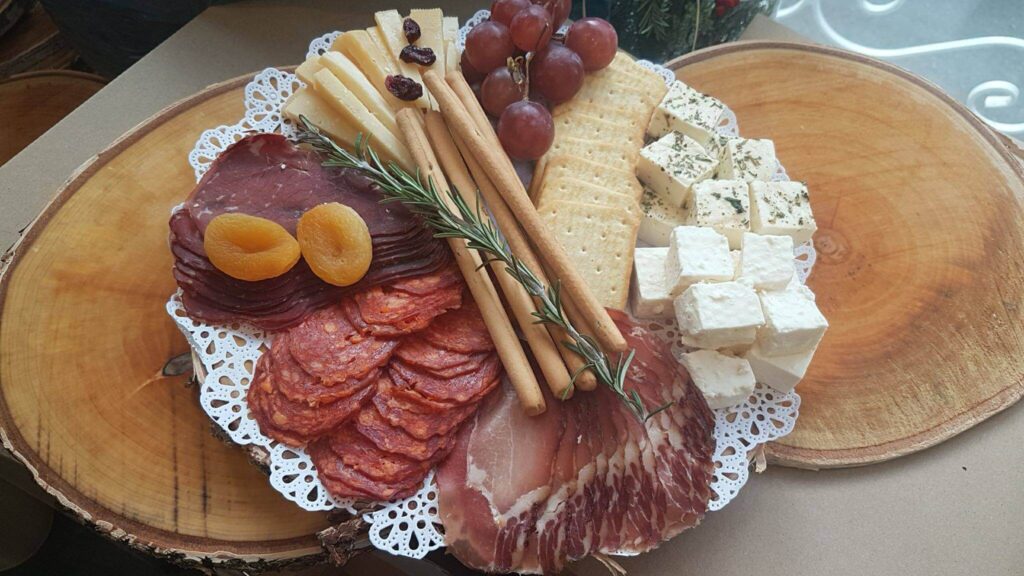 These hors d'oeuvres are so delectable that they could nearly pass for a main course. A must-try is the home-cured ham prut, which is arguably Croatia's most renowned hors d'oeuvre. A decent prut relies much on preparation. The hams are hung out to dry after being washed, salted, and flattened beneath rocks.
The cold bura winds that blow down to the coast dry the ham, giving it its distinct flavor and texture. Croatia is also home to a variety of award-winning cheeses, and you should sample Paki sir – a cheese from the island of Pag – if you have the opportunity.
The cheese is created entirely from the milk of sheep that have been allowed to graze freely on local grass, as well as fragrant plants and herbs.
5. Soparnik
Soparnik is a savory pie using Swiss chard, or blitva as it is called in Croatia, as the filling. It is the most well-known speciality of Poljica, a Dalmatian area between Split and Omi that was just granted EU protected status. It's a wonderful alternative to pizza and pairs well with red wine.
6. Pogača
Pogaca is a baked bread that is similar to focaccia. On the island of Vis, this kind of Pogaa stuffed with salty fish, tomatoes, and onion is a speciality.
7. Burek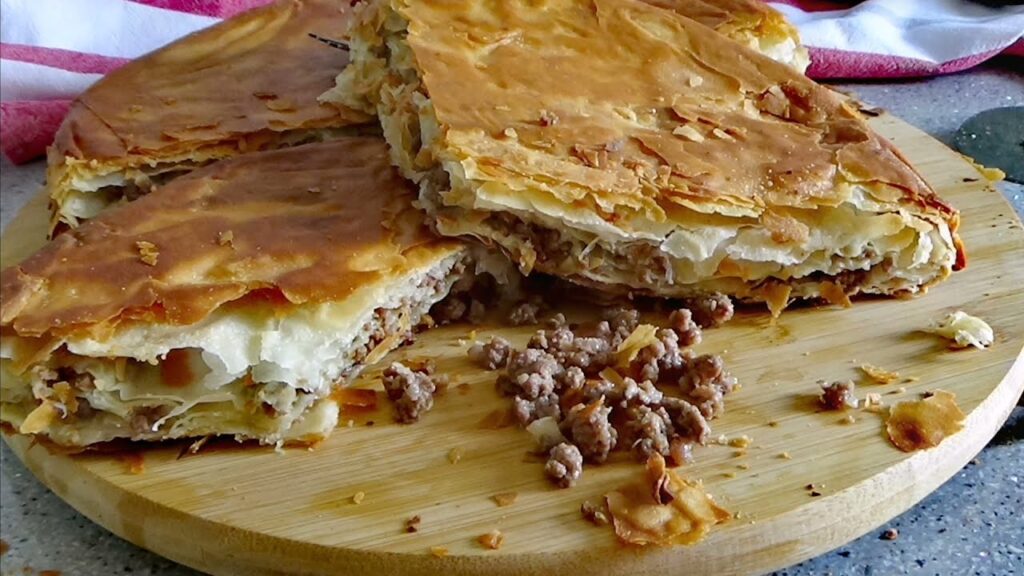 Filo pastry, a thin flaky dough filled and baked pastry, is one of the most popular treats in the area and can be found in almost every bakery in Croatia.
8. Olive-oil-marinated anchovies
A delicious bread starter to whet the appetite. Anchovies marinated in wine vinegar and lemon are best served with excellent olive oil, handmade bread, and sliced onions.
MAINS
9. Peka
When visiting Croatia, you must taste the dish known as "ispod peke," or "under the bell." Lamb, veal, or octopus are usually served with vegetables in a dish with a metal cover. The meal is then finished cooking over an open fire with hot coals and embers put on top of the cover. Slowly simmer the dish in its own juices until the meat is soft. This meal is a knockout.
10. Spit-roasted lamb
In Croatia, a major event is seldom complete without lamb prepared in this delectable manner. According to some local experts, roasting lamb on the spit, or 'Janje na raznju,' has been a popular way of cooking in Croatia for thousands of years.
Apart from the long cooking technique, the quality of lamb in Croatia, particularly on the islands, contributes to the success of this dish. Cres and Pag lambs are famous all over the globe. The best way to eat it is with toast and spring onions.
11. Sarma
One of Croatia's most popular winter meals is filled cabbage leaves with minced beef. Sarma, like stuffed peppers, isn't always available at every restaurant, so keep an eye out.
12. Paprika Punjena (Stuffed Peppers)
Capsicums filled with a mixture of pork and rice in a delicious tomato sauce are a winter favorite, but they can be enjoyed all year and are a must-try. While it may not be on every menu, we recommend eating it if you see it. This is a fantastic hearty, handmade meal.
13. Paticada
If you happen to be on the Dalmatian shore, you must taste this meal, since it originated there. Dalmatinska paticada, or simply paticada, is a stewed beef meal served with gnocchi or handmade pasta and prepared in an unique sauce. The lengthy and careful preparation, as well as a variety of intriguing ingredients including roasted bacon, onions, parsley, nutmeg, prunes, and the sweet dessert wine proek, combine to bring out the exquisite flavors.
14. Cevapi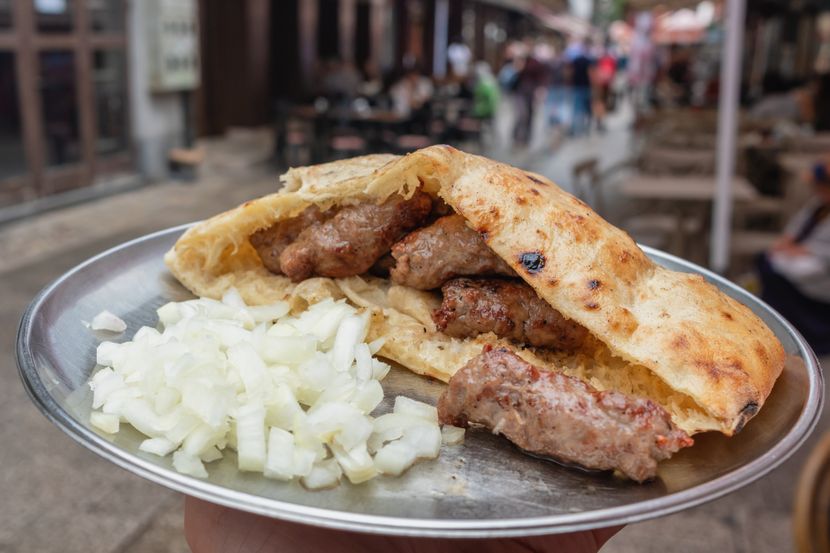 These delicious grilled skinless sausages are well-known in the area and well worth trying when visiting Croatia. The tiny finger-shaped seasoned sausages are typically served with chopped raw onions and ajvar (pepper relish) over flatbread and are usually prepared with a mix of pig and beef.
15. trukli Zagorski
You should taste it since it is a genuine traditional Croatian meal that has been admitted into the list of Croatia's intangible cultural heritage, which is managed by Croatia's ministry of culture. Zagorski trukli is a popular dish in the northern Croatian districts of Hrvatsko Zagorje and Zagreb. Trukli, which are made with dough and a variety of fillings, most often cheese, may be fried or baked.
16. Skampi na zaru
This meal is a must-try, particularly if you're near the shore. Scampi cooked in a white wine sugo with garlic, tomato, and parsley.
17. A Grilled Fish
With the Adriatic Sea just outside your door, it would be criminal not to sample some fresh fish cooked in the Dalmatian manner. The ingredients are simple — a wood fire, a grill, and some olive oil – but the outcomes are anything from simple. Best served with potatoes and blitva (chard) from the garden, and washed down with a glass of Plavac Mali. This is a fantastic Mediterranean meal that is also quite nutritious.
18. Crni Riot, (Black Risotto)
Crni rizoto, or black risotto, is another favorite dish in the Dalmatian area. Cuttlefish and squid are the stars of this risotto, which gets its distinctive appearance due to cuttlefish ink, which is added to the dish just before it's completed. With a little grated parmesan cheese, you're good to go. This is a hearty dinner that should be accompanied by a glass of red wine.
19. Brudet
Brudet, brodet, or brodeto is a rich fish stew popular in Dalmatia, Kvarner, and Istria in Croatia. It's produced all year and comes in a variety of flavors. Polenta is often served with this dish to mop up the flavorful fish broth.
20. Fish Paprikas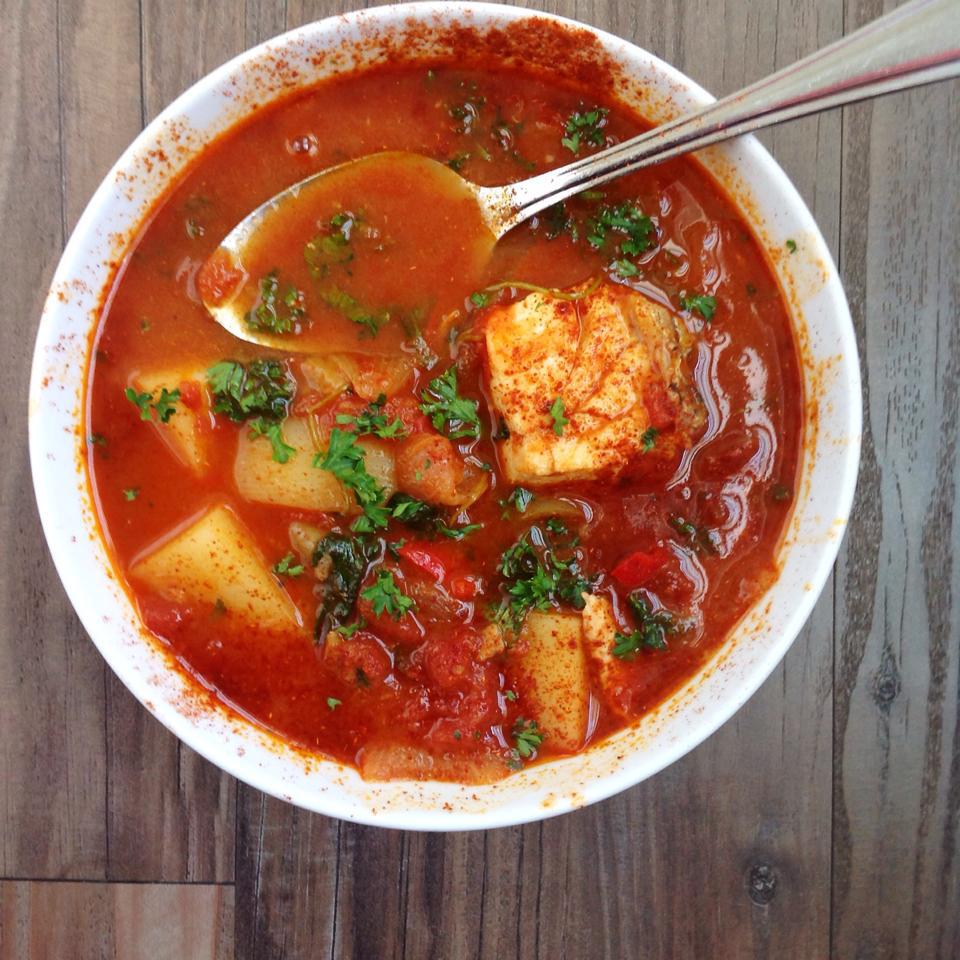 A delicious fish dish from the Slavonian area. Due to the dish's origins, it is prepared with river fish and contains garlic, wine, paprika, and chile to give it a kick.
21. Obanac
Another speciality from the eastern Croatian area of Slavonia is obanac, or Shepherd's stew. It's a classic beef stew cooked over an open fire in a cauldron. They may have a lovely little kick to them thanks to the paprika, even if they aren't too spicy.
22. Juha Lovacka
Not on every menu in Croatia, but old traditional konobas, especially in the north, would offer game stew, which is typically made with deer meat cooked in a mixture of spices, wine, stock, and vinegar.
23. Fui with Truffles
You will not be able to avoid truffles if you visit Istria. The 'home of truffles' even has a restaurant where truffles are used in everything on the menu, even dessert. Fui, a classic Istrian pasta dish with truffles, is a must-try.
Novigradske Kapeante
Kapeante is the Istrian name for a renowned Saint-Jacques Shell or scallops, which are one of the region's most famous specialties, along with other marine delicacies. Because seawater and river water are combined in the Novigrad coastal zone, it is considered to be one of the tastiest. This simple and distinctive speciality is prepared with virgin olive oil and handmade bread.
25. Odrezak Zagrebski
Zagrebacki is a Croatian dialect (Photo: CroChef)
In Zagreb, veal schnitzel with ham and cheese is a popular dish. It's a cordon bleu schnitzel named after Croatia's capital.
SWEETS AND DESSERTS
26. Palainke
Palainke, or crepes, are one of Croatia's most popular after-dinner desserts. They're on almost every menu, and there are plenty of kiosks all throughout town where you can get one on the go. Everyone has a favorite filling, whether it's chocolate and ice cream, jam, or lemon and sugar.
27. Fritule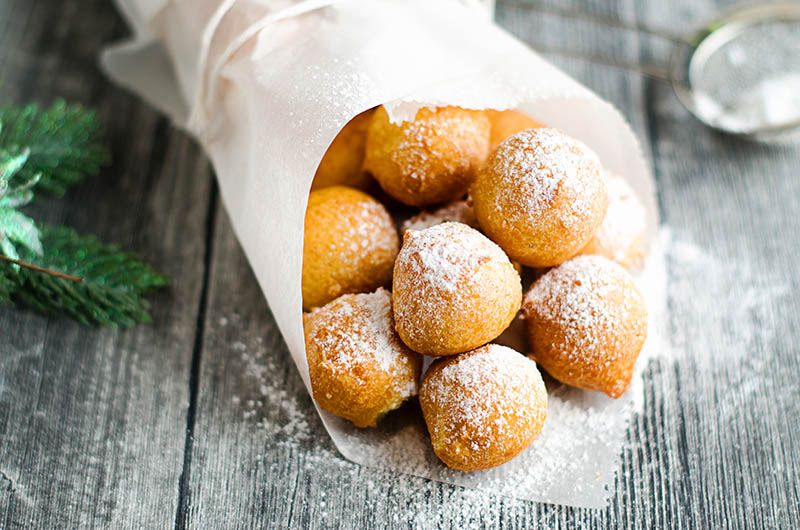 Fritule are little Croatian doughnuts that are filled with apples, raisins, or chocolate sauce. They're frequently found at beach vendors or market booths, especially during the holiday season.
28. Krempita
The most popular varieties in Croatia are Samoborska kremnita from the town of Samobor and Zagrebaka kremnita from Zagreb. The Samoborska kremnita is distinguished by its puff pastry top, custard cream filling (with less whipped cream), and powdered sugar finish. Instead of a puff pastry top, Zagrebaka kremnita has a chocolate frosting, but the puff pastry foundation is preserved.
29. Cherry Strudel
At 1,479 meters, Croatia holds the Guinness World Record for the longest strudel ever made. The strudel is even celebrated with a festival. Try an apple or cherry strudel; it's delectable.
30. Krafna
These doughnuts are really delicious. They are available at most bakeries and are filled with jam, chocolate, or vanilla.
31. Paprenjaci
Paprenjak is a classic Croatian cookie prepared with a distinctive honey-black pepper mixture. In addition to sugar syrup or honey, butter or fat, eggs, nuts, pepper, and other spices, the primary components are sugar syrup or honey, butter or fat, eggs, nuts, pepper, and various spices.
32. Krotule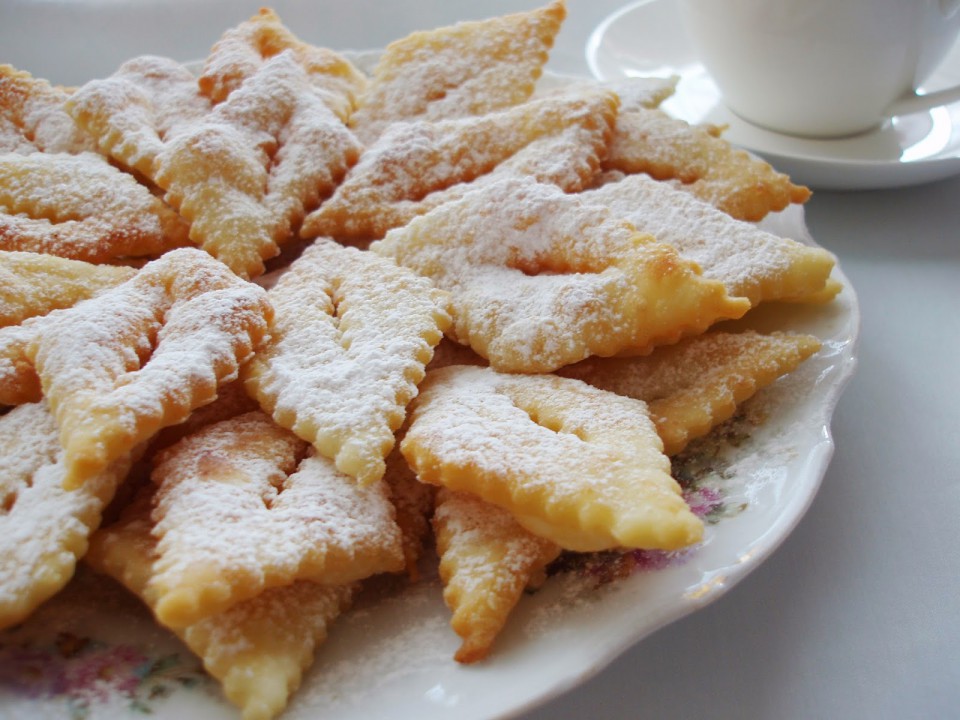 Krotule are a typical Istrian and Dalmatian pastry made by deep-frying ribbon-shaped dough.
33. Orahnjaca
One of the most popular pastries made in Croatia is orahnjaca, or walnut roll. Weddings, christenings, Christmas, and Easter are among the most common events for them.
34. Breskvice
Breskvice, or peach-shaped treats, are sugar-coated cookies filled with jam or walnuts. They're colored to look like tiny peaches, and they're delicious.
35. Roata
Roata is a custard dish akin to flan and crème brûlée that originated in the Dubrovnik area.