Croatian recipes: Krofna – Krafna | Croatia is a beautiful place to visit. And if you are a food lover, you will find some of the best and tasty recipes in our country. You can find all kinds of delicious dishes in Croatia. Croats are very fond of cooking and restaurants are the place where you can try dishes from all parts of the world.
This is the place to find hundreds of Croatian recipe. We have a lot of different categories: Traditional Croatian food & beverages, Croatian recipes & cuisine, Croatian recipes for kids, Croatian cuisine for weddings, Croatian dishes, Croatian cuisine for dinners, Croatian healthy cooking, Croatian traditional cuisine, Croatian cuisine for parties, Croatian dishes for Christmas & New Year, Croatian desserts recipes and much more.
Croats have a reputation for being a simple and hospitable people. They are also famous for their love of food, especially their traditional dishes. For the last few years, I have been collecting Croatian recipes, and they are so delicious! Once you start cooking them, you will definitely want to share them with your friends and family.
Krafna, or krofna, are particularly popular during Croatia's carnival season, which is about to begin
The light-as-air filled doughnuts aren't simply a carnival treat; although they'll be produced in large quantities throughout Croatia in January and February, they're also eaten all year. Jam, chocolate, and vanilla custard are the most common fillings. You could even go the extra mile and cover them all with chocolate.
Here's an easy recipe to attempt (with video instructions). You may experiment with different fillings and choose your favorite.
Ingredients
600 g of flour 50 g yeast 2 teaspoons sugar 150 g butter 100 ml milk 1 egg yolk – 3 lemons – 1/2 skin grated Nutella, apricot jam, and vanilla oil
Instructions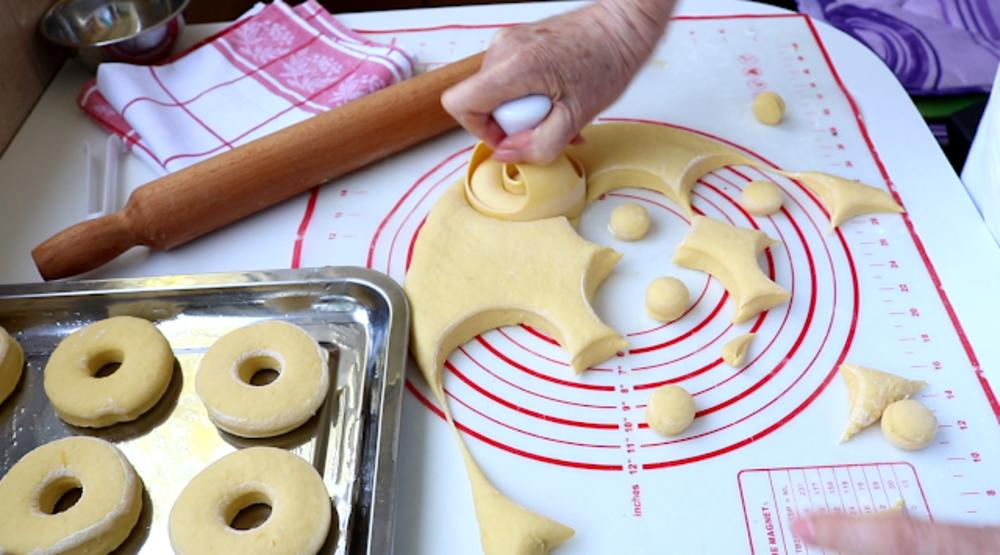 1. Using your hands, smash the butter into the flour. Add sugar, grate the lemon peel in, one egg and three egg yolks, yeast mixture (a tablespoon of flour, yeast, 100 ml warm milk, and sugar – allow the mixture to rise for 20 minutes).
2. Using a mixer, combine the ingredients and add the milk at the same time. Mix in the salt, then add additional milk.
3. Dust a bench or board with flour, then roll out the mixture to a thickness of 1 cm.
4. Cut circles out of a mold (you can use a bowl).
5. Cut circles out of half of them and spread a spoonful of jam, Nutella, or vanilla pudding on top. Place the other half on top of the ones that don't have anything on them, like a sandwich.
6. Cut the mixture again with a smaller bowl or cup so that it unites and the jam cannot escape.
7. Sprinkle flour on top of the doughnuts, cover with a tea towel, and let aside for 45 minutes to allow them to rise even further.
8. Deep fried the donuts in a saucepan of heated oil, ensuring sure the top side is first in the pot. Once golden brown, flip and cook the other side. While cooking, keep the lid on.
9. When finished, dust with icing sugar.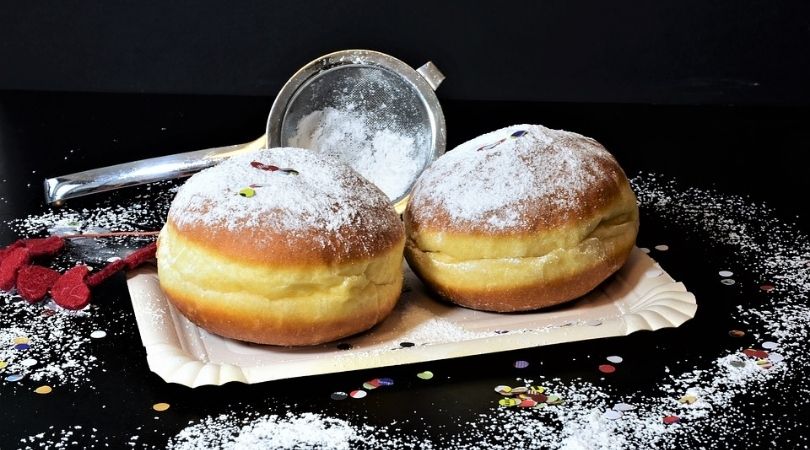 Some pointers: make sure none of the materials you're working with are cold, as well as the area you're working in. The doughnuts will not rise as a result of this.
Fill with your preferred filling.
Dobar tek!