2CELLOS has announced their first live shows on their 2017 world tour. See below for a full list of tour dates:
Croatia is the latest destination for 2CELLOS, the a capella music duet from Vienna, Austria, who will be bringing their signature sounds and humor to the world stage in 2018. Formed in 2009, 2CELLOS combines two men, Ondrej Novak and Dejan Petrović. The duo have since made over 60 records and performed at halftime at the 2018 FIFA World CupTM in Russia.
World Tour: 2CELLOS, Croatia. Amazing. After a nearly a year in the making, 2CELLOS are finally set to embark on their first-ever world tour. And it looks like it is going to be an amazing one.. Read more about 2cellos and let us know what you think.
Their incredible cello interpretations have swept the globe by storm.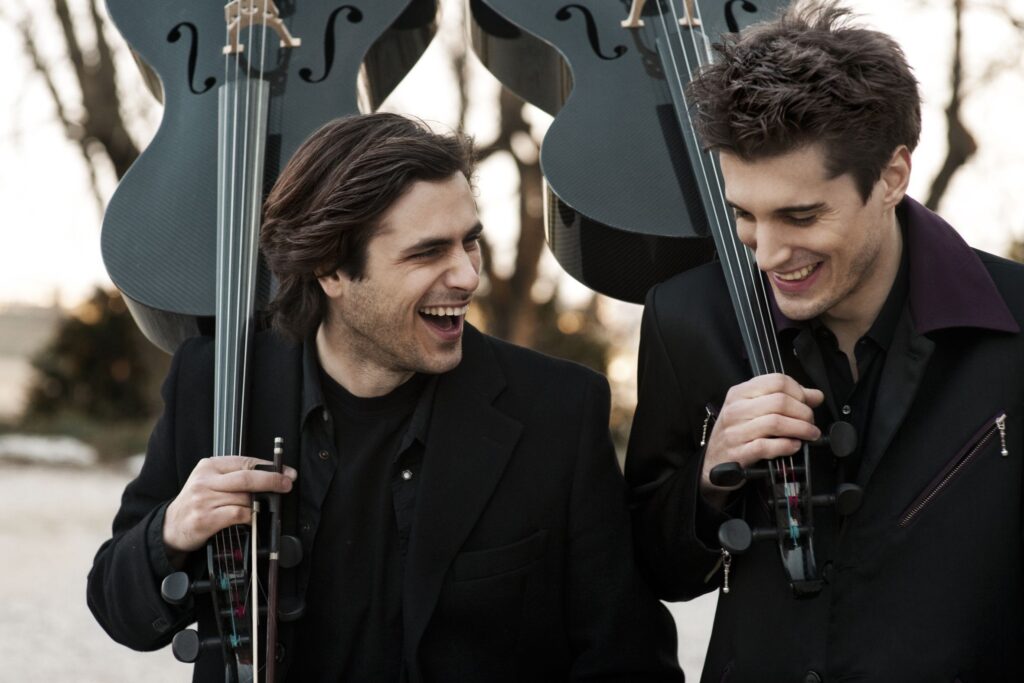 Luka Sulic and Stjepan Hauser, members of the famous Croatian band 2CELLOS, have a worldwide cult following.
Their covers of classics like Thunderstruck and Smooth Criminal have gone viral, catapulting them to international fame. In only 24 hours, their most recent song, the Game of Thrones theme music, had over 1 million views on YouTube.
They'll release their new album, 'Score,' in March and revealed their 2017 World Tour dates this week. The pair will perform in a variety of locations across the globe, so you may have the opportunity to see them live.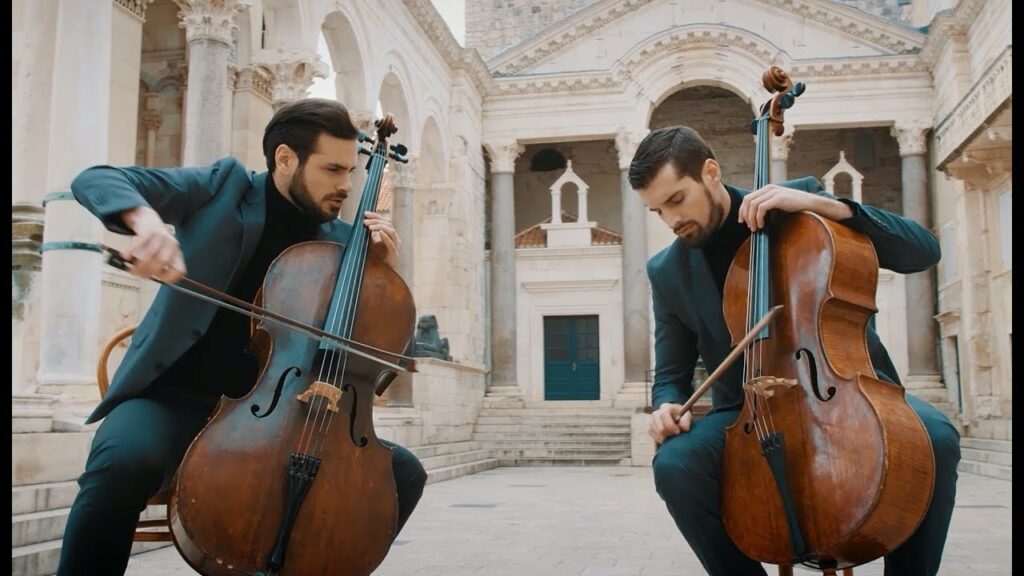 Dates for the 2017 Score Tour London Palladium, March 22 — London, UK Belgrade, Serbia, March 25 — Kombank Arena Milan, Italy – March 30 – Mediolanum Forum Ljubljana, Slovenia, April 7 — Center Stozice Ljubljana, Slovenia, April 8 – Center Stozice San Diego, CA, USA – July 18 – Cal Coast Credit Union Open Air Theatre Los Angeles, CA, USA – July 19 – Greek Theatre Oregon Zoo Amphitheater – Portland, OR, USA – July 22 Chateau Ste Michelle Winery – Woodinville, WA, USA – July 23 Red Rocks Amphitheatre, Morrison, CO, USA, July 25 Pinewood Bowl Theater, Lincoln, NE, USA, July 26 Cedar Rapids, Iowa, USA – July 27 – McGrath Amphitheatre Murat Theatre, Indianapolis, IN, USA, July 28 PNC Pavilion @ Riverbend – Cincinnati, OH, USA – July 30 Wolf Trap Filene Center – Vienna, VA, USA – September 12 Mann Center for Performing Arts – Philadelphia, PA, USA – September 13 Wallingford, CT, USA – September 15 – Oakdale Theatre New York, NY – September 16 – Radio City Music Hall Wang Theatre, Boston, MA, USA, September 17 Cary's Koka Booth Amphitheatre, September 19 – Cary, NC, USA Charlotte Metro Credit Union Amphitheatre, September 20 — Charlotte, NC, USA Chastain Park Amphitheatre, Atlanta, GA, USA, September 22 St. Augustine Amphitheatre – St Augustine, FL, USA – September 23 Mizner Park Amphitheatre, Boca Raton, FL, USA, September 24 St. Louis, MO, USA, October 23 – Fox Theatre Minneapolis, MN, USA – October 25 – U.S Bank Theater at Target Center Milwaukee, WI, USA, October 26 — BMO Harris Bradley Center – Fox Theatre – Detroit, MI, USA – October 27 Chicago Theatre – Chicago, IL, USA – October 28 Grand Ole Opry – Nashville, TN, USA – October 29 Jess H. Jones Hall for the Performing Arts – Houston, TX, USA – November 2 Frank Erwin Center, Austin, TX, USA, November 3 Dallas, TX, USA – November 4 – Venue TBA Sprint Center, Kansas City, MO, USA, November 5 Torwar Hall, Warsaw, Poland, November 20 Vienna, Austria, November 21 – Stadthalle Zenith – Paris, France – November 23 Samsung Hall, Zurich, Switzerland, November 24 Brussels, Belgium, November 25 – Palais 12 AFAS Live – Amsterdam, Netherlands – November 30 Lanxess Arena, Cologne, Germany, December 1 Berlin, Germany, December 2nd – Mercedes-Benz Arena 4 December – Sofia, Bulgaria – Arena Armeec 5 December – Bucharest, Romania – Sala Palatului
Fans will have access to discounted pre-sale ticket pricing beginning January 17, 2017. For additional information, go to the website.