The first Croatian recipe book was published in 1816 by the famous Croatian priest and writer Stjepan Mrkonjic-Mrazović. Since then, the collection has grown to include over 400 traditional Croat recipes, which can be found in the form of books, CDs and even a TV series. Each recipe focuses on a particular dish, often making use of ingredients and/or products that are not available throughout the year.
When you're traveling, the last thing you want to worry about is trying to find something to eat. No matter how hungry you are, you want your food to be delicious and, most importantly, good for you. In this article, I'll show you how to make Croatia's traditional Palačinke, a sweet pastry that tastes great when you're traveling.
Palačinke (palace cookies) are a traditional Croatian treat that is enjoyed throughout the year. The origin of the name of this dessert can be found in the word palace, as palacinke are made with the same ingredients as many palace-shaped pastries. There are many different variations of palacinke and each family makes its own secret recipe.. Read more about croatian cheese palacinke and let us know what you think.
Palacinke, or crepes, are one of Croatia's most popular after-dinner sweets.
There are a plethora of recipes that work well, and the beauty of palainke is the infinite variety of fillings that complement them. Everyone has a favorite, whether it's chocolate and ice cream, jam, or lemon and sugar. If you're in the mood to make some palainke, here's a fast and simple recipe.
Ingredients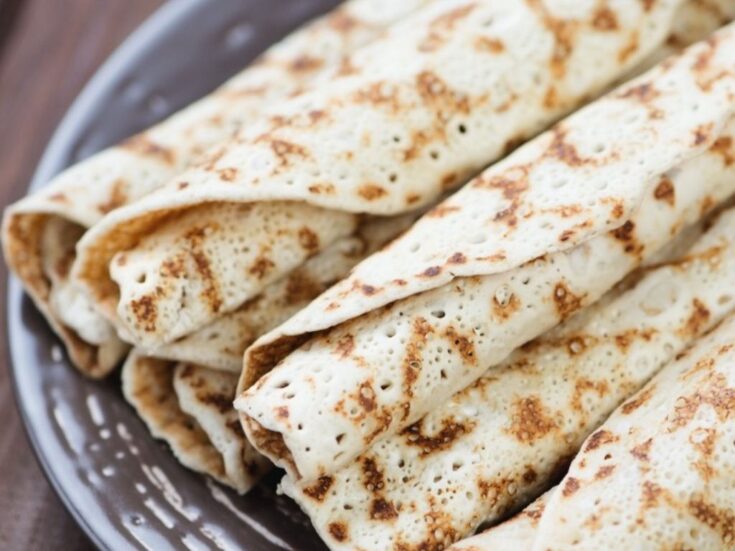 250 g all-purpose flour – 350 ml milk – 3 eggs – 1 decilitre mineral water 2 tablespoons oil, sprinkle of salt a half teaspoon of rum Choose your filling
Instructions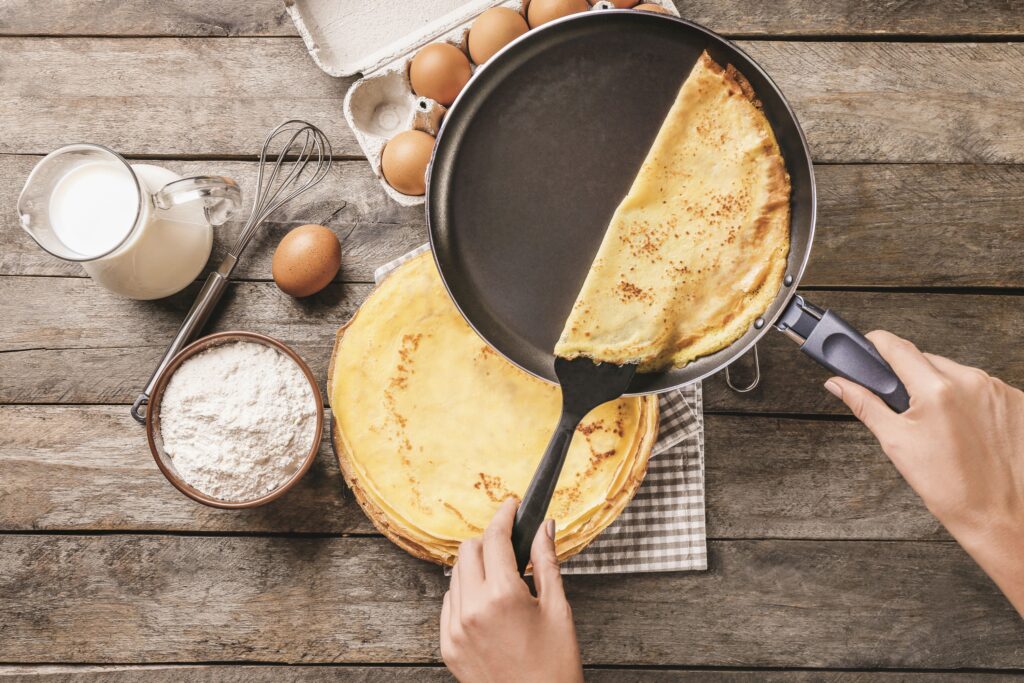 1. Whisk the eggs in a large mixing basin until they form a thick, homogenous consistency. Gradually pour in the milk and water, stirring constantly.
2. Then, while whisking continuously, add in the flour and continue to combine. Toss in a sprinkle of salt and just enough rum to give it some taste, but more importantly, to keep the oil from absorbing.
3. Dilute the mixture with a little mineral water to get the desired consistency.
4. Preheat a medium-high-heat pan that has been gently greased. Pour or scoop the ingredients into the pan, tilting it to create the palainka. (about 1/4 cup mixture per person) Cook for about 2 minutes on each side.
5. Top with your preferred filling and serve.
The possibilities for filling are limitless.
Dobar tek!