Croatia is arguably the most stunning country in Europe. Croatia is the most southern country in Europe and the most eastern in the world. It's the only European country to have a coastline on two seas, the Adriatic and the Mediterranean, and the country's tropical islands are some of the most beautiful in the world.
I've always wanted to visit Dubrovnik. It's so beautiful! Now, I finally can. I was lucky enough to visit Dubrovnik before it had a million tourists at this time of year. Dubrovnik was so lovely and quiet, not too many tour groups, not a lot of people, you can really see it the way it was supposed to be. It was very relaxing and I enjoyed every second of it.
This video shows the island of Dugi Otok from above, and we think it's gorgeous as it is. And we also think it's gorgeous from below, so we thought we'd show you how to get there, too.. Read more about map of Croatia and let us know what you think.
Croatia's 'Long Island' is another jewel of the Croatian coast. Dugi Otok, which translates as "Long Island" in English, is the Adriatic's seventh-largest island.
Off the coast of Dalmatia, west of Zadar. It gets its name from its unique form, which measures 44.5 kilometers long by 4.8 kilometers broad and covers an area of 114 square kilometers.
The western shore is steep and rocky, and many of the towns, including the biggest, Sali, Zaglav, man, Luka, Savar, Brbinj, Dragove, Boava, Soline, Veruni (Verona), and Veli Rat, are concentrated on the eastern side.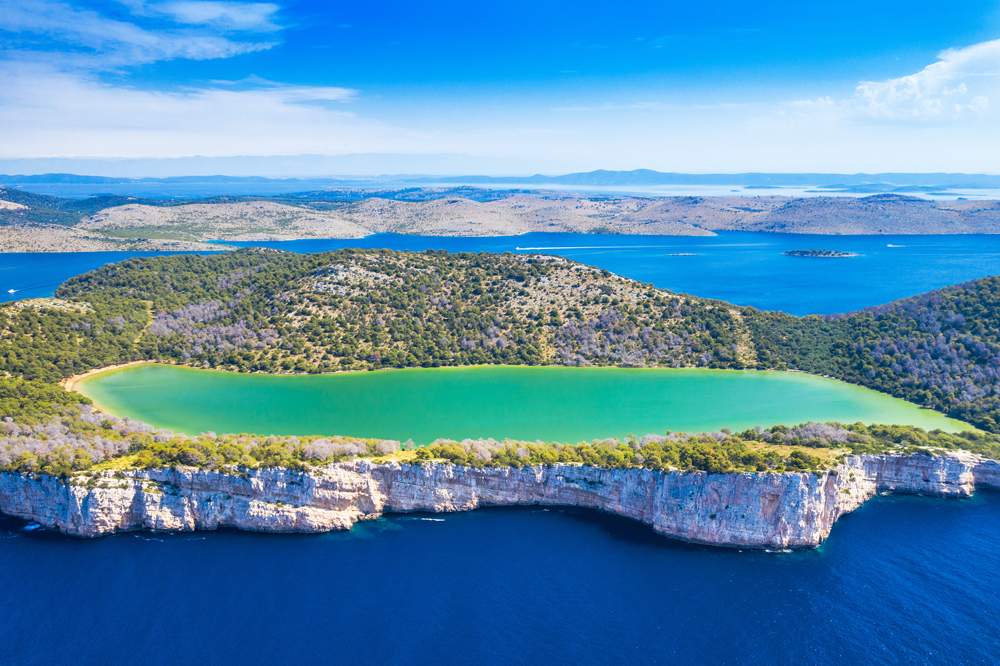 The southern half of the island is covered by Telaica Nature Park, which is close to the Kornati Islands National Park.
The most popular of Dugi Otok's beaches is the scenic Sakarun beach, which is known for its crystal-clear waters and white sand.
Recently, the team at SHOOTME photo&videography visited and captured the island from the air in this stunning video below.