Croatian tennis star Donna Vekić has launched her own fragrance, a first for any tennis player.
I am going to introduce you to a new brand of perfume.
Croatian tennis star Donna Vekić has launched a fragrance brand called "Hrvatina", meaning 'Croatian Woman'. The tennis player from Zagreb is the founder and brand ambassador. "Hrvatina", a natural and clean fragrance, was launched at the end of September 2015.
Donna Vekic, a top Croatian tennis player, has developed a new line of interior scents called DNNA, which combines the centuries-old heritage of Murano glass with aromatic creations from the world's center of perfumery, Grasse, France, and beeswax from the Kopaki Rit Nature Park in Croatia.
With its goods, DNNA hopes to expand and enhance the interior sector. As a starting line, interior scents have been chosen, which is Donna's major interest off the court.
It's called life, and it's made up of a variety of difficult and pleasant experiences. All of life's challenges remind us that we have something worth fighting for, and they educate us to value times of pleasure more. And that's exactly what DNNA wants to share with us: tears, blood, sweat, and labor, all wrapped up in compassion, luxury, and self-care.
The quality of the scent is very important to DNNA and Donna. The scent compositions were created by perfumer Arnaud Fourré in the world-famous perfume center of Grasse in France.
Each of the 5 fragrances consists of contrasting and character notes that perfectly complement each other. In the first DNNA collection you will be able to choose between Mango & Vanilla, Champagne & Strawberry, Amber & CBD, Wild mint & Mimosa or Bergaomt & Patchouli.
Candles are composed of 100 percent natural wax produced with the assistance of bees from Croatia's Kopaki Rit Nature Park, and release negative ions to cleanse and enhance air quality.
The design, in addition to the fragrance, is very essential. As a result, each candle holder is one-of-a-kind and fashioned of the finest Murano glass: handcrafted, blown, heated and cooled, personalized, and signed by Murano master Stefano Mattiello. All of these elements combine to provide the ideal packaging for fragrant candles and sticks, as well as an attractive accent to any room.
The innovative packaging of the product was designed by the world-award-winning agency Bruketa&Žinić&Gray.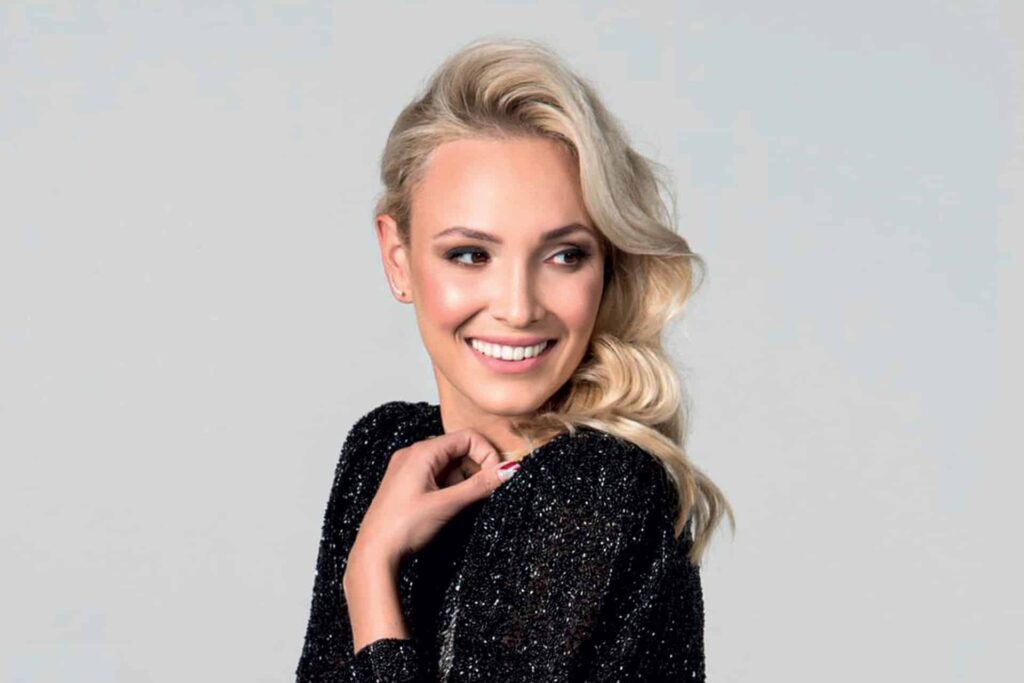 "I want the design and scents to communicate my message, reminding us of fragility but also encouraging people to never give up," says the designer. Every exertion necessitates relaxation, every injury necessitates healing, and every tension need relief – precisely what my products are for!" stated Donna Veki.
The DNNA line is available at high-end retailers, and the first partnerships with luxury five-star hotels have already taken place. The items are also available on the website www.dnna.eu, where you can learn more about each scent and discover a special section dedicated to bees called DNNA FOR BEES.
DNNA contributes a portion of the profits from candle sales to the Kopaki Rit Nature Park's bee community's survival. Check out the movie below by Alen Veanin to see what an unspoiled area of nature in the heart of Slavonia and Baranja looks like, and where the fundamental raw material for fragrant candles originates from.
On Instagram and Facebook, you can find DNNA.