The second group of players to be tested included the veterans Darijo Srna and Ivan Rakitic. Both players are set to leave Croatia after the World Cup, with the former set to join Serie A side Roma and the latter to return to Barcelona.
Both players had been in the spotlight for all the wrong reasons, having missed the semi-final against England after being called to a meeting by their manager Zlatko Dalić. The coach has admitted that he made mistakes, but insists that he will talk to the players, which will be his first step in making amends.
Zlatko Dalić is not only the manager of the Croatian national football team but he has also been appointed as their new head coach. If you are a football fan it is no surprise that you will follow the Croatian national team. However, I hope you also like Croatian football, because you will learn about the small and the big things happening in the country and its football.
29 June 2023, ROVINJ – Croatia has returned to Rovinj after yesterday night's extra-time elimination from Euro 2023 at the hands of Spain.
After a restful night's sleep, a dissatisfied but proud Zlatko Dali addressed the media to discuss the match and the national team's future.
What were your thoughts on the game?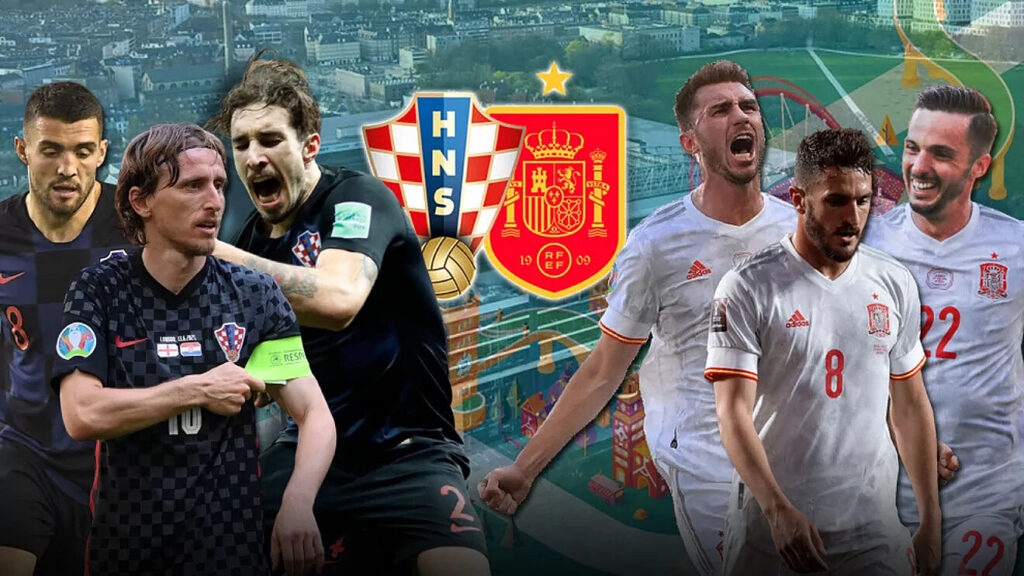 In extra time, we were defeated. We were weary chasing for the ball in the first half and didn't play as well as we could have. We came back into the game after being down 3-1, accomplished all we needed to do, and evened the score. In extra time, we had two excellent opportunities to score, but we didn't, and we ran out of energy and strength to come back. Congratulations to Spain and my guys for their perseverance, particularly in the second half.
What do you think the future holds for you?
Croatia has shown that it has the strength, spirit, and talent to compete with anybody in the world; only yesterday, we faced one of the greatest national teams in the world. Croatia should not be concerned about its future.
When Miroslav Oric replaced Ante Rebic in the second half, he turned things around. Was it too late to make a change?
We moved in with three players at the back in the last 20 minutes. We made five changes, re-entered the game, and tied it up at 3-3. We went back to four players in defense since we knew Brekalo couldn't play defense, so Vrsaljko was sent to warm up.
In extra time, we generated two fantastic chances. Vrsaljko was standing next to me waiting for a break in play when we needed to make a change, and it was during those seconds that they scored. We should have responded sooner, but the game began well for us in extra time, so we didn't make any changes. Ori was given the chance, and we were not late since he took care of everything. Energy and strength were brought in by the replacements. It wasn't too late when we turned around.
Were there any blunders in the match preparation?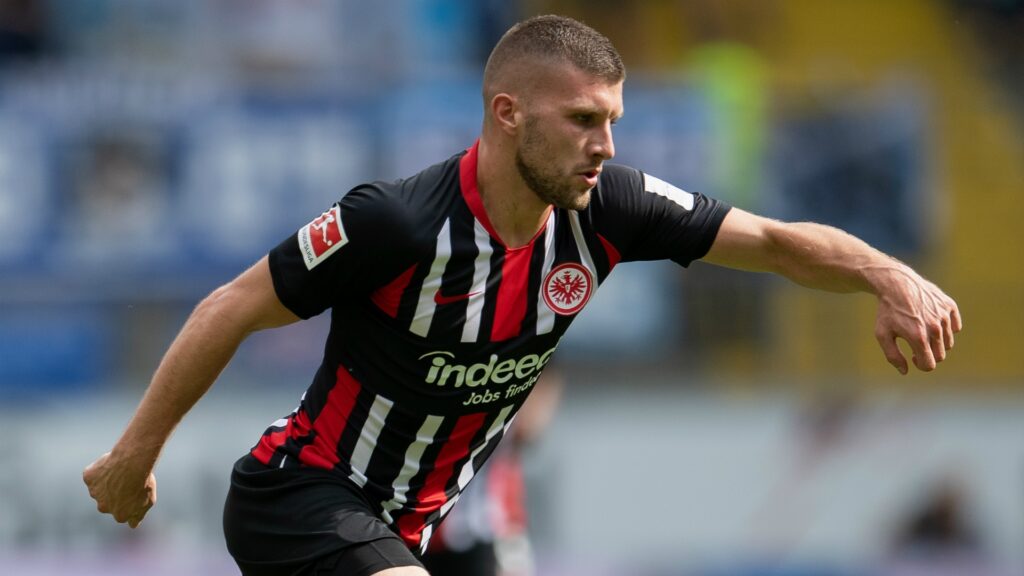 When you don't win, you're certain to make errors. We prepared well, and the whole duration of the match provided us with the necessary adjustments. There were more choices when we spoke about replacing Perii, so I chose Rebi. I anticipated an outburst, that he would play his greatest game yet, and that his strength and talent would give him an edge. That was our suggestion. Because of his performance against Scotland, Juranovi remained on the right wing. We took care of everything. When you lose, you look for excuses. I am a firm believer in the choices I have made. I'm quite aware that I've made errors.
What do you think of Croatia's chances at Euro 2023?
The objective was to get through the group. We accomplished it, and we came in second. That's why we've come. We wanted more because we are worth more, but that was not the end objective. We arrived in Spain via a series of events and have since left. We won the world and European championships, while the Netherlands were knocked out.
Today, either Germany or England will withdraw. Given the conditions, this is our reality. We were unfortunate since we were without Perii and had to play without Lovren. There had been a lot of misfortune. This group is far more important than the quarterfinals. The objective has been met. From that standpoint, we are content. I'm sorry for the men who gave it their all, for the people who traveled to Copenhagen and invested their time and money, but I'm happy of what we accomplished in the second half. On the synergy, the tremendous crowd support that allowed us to leave our hearts on the pitch.
Rebi was off the pitch changing his boots during Spain's first goal, while Joko Gvardiol was sipping water shortly before the third goal.
These are unusual errors that don't happen very frequently. You may do it with Malta, but not with Spain. They are punishing you. We are given an objective while changing footwear. Everything is punished. Still, I'm not sure how the water got to Gvardiola on the opposite side of the field due to his negligence. We fell out of the Euros because of such recklessness. Goals come from circumstances when our errors, which turned out to be significant, aided them. My objective was met. I'll speak with individuals in the federation; I'm not overworked, and my contract runs until the World Cup. Another objective we have set for ourselves is to qualify for the Qatar Cup.
Before extra time, what did you say to the players?
After going from 1-3 to 3-3, we were ecstatic. I said that we have an edge in that we are self-assured. We'd be back at four in the rear, I added, since three didn't make sense anymore. It was fantastic; Kramari and Ori were given two fantastic opportunities. However, the energy had been expended. Budimir had a chance to pull us back with that goal. However, we were unsuccessful. We had spent all of our time jogging.
What's the status of the players?
At 10 a.m., we had breakfast. We said our goodbyes after I spoke a few things to them. They're going on vacation right now. We're all depressed because we wanted to accomplish more and knew we could, and we know we're worth more. However, I assured them that this was the truth since we deserved so much more. You always receive back the amount you put in and the amount you contributed. And those of us who are here have not put out our full effort to help Croatia progress.
Will Luka Modri and the rest of the senior players be able to play till the World Cup?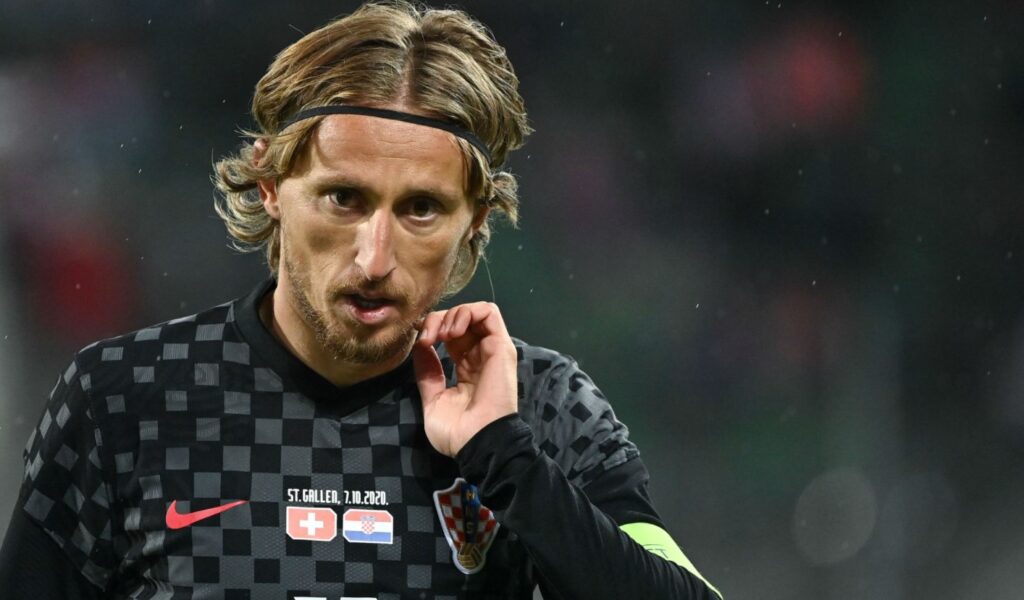 I'm going to speak to Luka about it these days, and we'll figure out what to do and how to do it together. I haven't spoken with Lovren, Vida, or Luka yet; those are the things you should sleep on first. You should get some rest and speak as soon as possible. Whatever happens, the main game begins on September 1st, and everything must be resolved by then. Everything will be over in a flash, and we must go on. These issues must be addressed as quickly as feasible.
What are your thoughts on the youthful Gvardiola and Brekalo?
They performed a fantastic job as we began the second half. Brekalo can accomplish a lot more than Gvardiola, as I've previously said. With his club, he also plays another position. He gave all he had. I don't think anybody can be blamed. Everyone received what they deserved and gave what they had planned.
Did you speak with Rebic following his blunder?
There was no dispute, so I didn't say anything. Luka informed him that he was mistaken. Of course, when a goal was allowed, there was outrage, but that's how it ended out. I assumed he was putting his boots back on because he was changing them. And it just so happens that you give in when someone's footwear are changed. Unbelievable.
What would you alter if you had the chance now?
I would alter a few things, but I won't say what they are. Definitely 100 %. Maybe I wasn't being honest with myself, and I'd want to correct that. That is something I would want to keep. When things does not go as planned, you must make a modification. I accept responsibility for my actions; I made errors and did not respond appropriately in certain instances. I'd make a modification, but I'm not going to disclose what it is. I'm not going to make any excuses. We came to complete the group phases, and we succeeded. The beauty of the tournament was our match versus Spain, which ended in a tie after normal time. No one seemed to be shunning me. Support is irrelevant to me, but when you play for Croatia, you don't need one. I didn't get the impression that anybody wouldn't or didn't want to. It didn't seem right to me.
Should Ori, Budimir, and Paali have seen more action in the Euros?
Oric is in the greatest position to protect us, with players from the Bundesliga and the Italian league. Perii is at the top of the list. During the group stages, he was our most valuable player. Mislav, on the other hand, was given those 30 minutes and additional time, and he proved that he could be relied upon. Ori, Paali, and Budimir all reverted to their straightforward style. They didn't have much time, so they worked hard and remained quiet. They shown that they can be relied on more and that they would soon be the national team's first choice.