Gambling tourism. Yes, that's a thing. That's a major thing in this department. Many tourists will go to particular places just because there are casinos there. We see nothing wrong with it. Why not combine vacation with your favorite pastime? If luck is on your side you might return home with more money than you brought with you. This is what we all hope to do, but if you don't have a casino nearby, that's hard to do, right?
So, if Europe and gambling are both on your bucket list, you've come to the right place. Yes, we know, when you say gambling, most people immediately assume Las Vegas or Atlantic City. Hollywood culture is predominant even in Europe so we're not going to judge anyone for thinking this way. But, let's jump across the pond and reach for the Old Continent. Does Europe has anything to offer in this domain? Of course, it does. The birthplace of modern civilization has more than one horse for this race.
If you plan to travel across Europe, and gamble on the way, this is the article you need to read first. Even if you select only one location, you won't make a mistake. We are going to take you across the entire continent from Spain and the French Riviera, all the way to Croatia and Germany. In this article, you're going to witness the best that Europe has to offer in this department. Check out the five worth visiting casinos in Europe for your next trip. We are sure that you'll love every place we suggest. If you think we missed something, please, be so kind as to remind us of it in the comment section. Also, if you're not all that into traveling long distances for gambling you can always check out some of the brand new online casinos and start playing right away from the warmth of your home.
Diamond Palace Casino, Zagreb, Croatia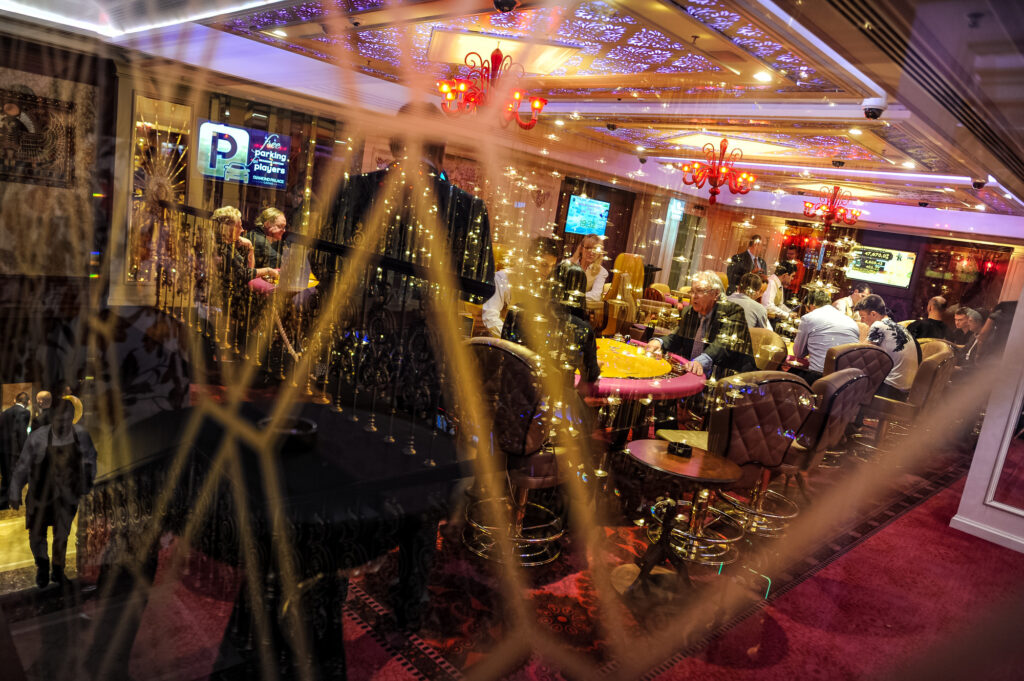 Croatia? Are we sure? Of course, we are. Let's not keep your eyes only on Monte Carlo, please! Yes, Monaco is the capital of gambling in Europe, but other countries have plenty to offer. Croatia is one of them. Visiting the Balkans for a gambling night out might be the best decision you'll ever make. Diamond Palace Casino in Zagreb is ideal for a night of fun and gambling. It is as elegant and modern as any casino in Las Vegas. Gambling is quite popular in Croatia as it is in the entire Balkan peninsula. This is a massive establishment that covers more than 1600 square meters. It is a place where you can play games, gamble, and attend a party, all under the lights of their shiny chandeliers. It's where local stars and celebrities go for a night out. So you might find yourself playing poker with Davor Suker, Severina, or Ivano Balic. It is not uncommon to have music stars from neighboring Serbia singing for the crowd which only adds to the atmosphere you'll experience only once in a lifetime.
Royal Casino Spa & Hotel Resort, Riga, Latvia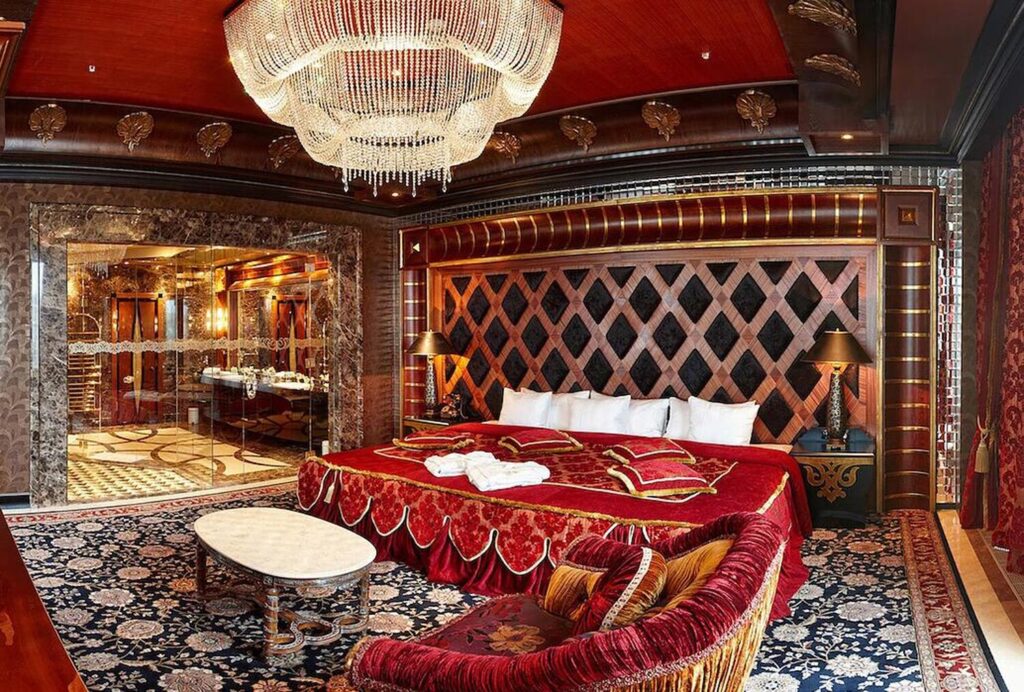 If you want an exotic, never-seen-before experience, you need to travel far. Latvia is one of those places. If you're ever in the Royal Casino Spa & Hotel Resort in Riga you'll want to remain there forever. Their suits are so massive that they are given names instead of numbers. That's the luxury we're talking about. Trust us when we tell you this resort has it all. You have bars, casinos, spas, restaurants, and nightclubs. Riga is no Las Vegas but this place has remissness of it to its fullest. Once you're there don't be surprised if you partially feel like you're in LV, partially in New York, and partially in Barcelona. They were successful in Riga in incorporating all of the name styles into their casino and spa.
Kurhaus, Baden-Baden, Germany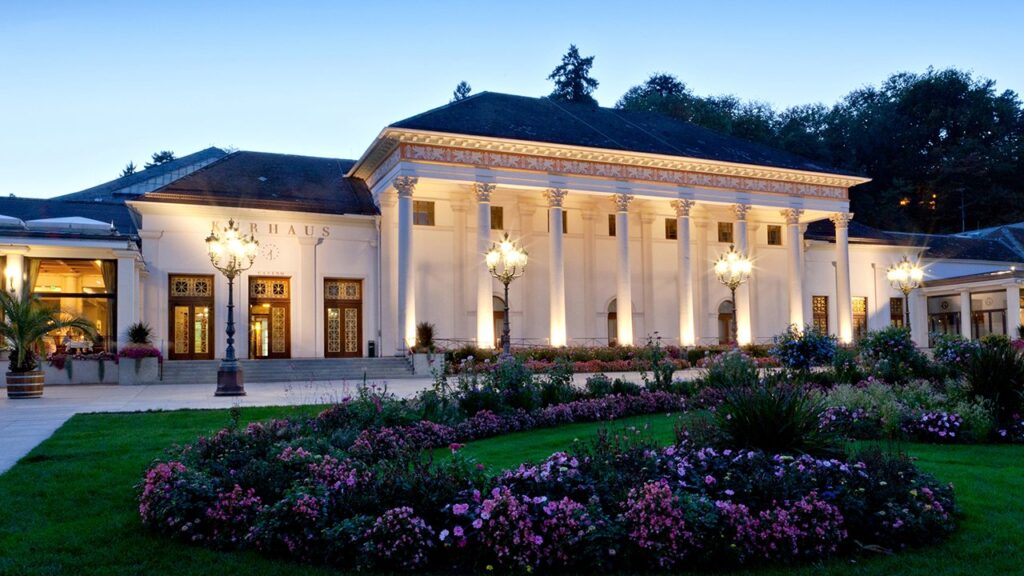 Do you remember? We said it. We're going to take you from Croatia to Germany, and then some more. Here we are talking about a piece of history. This is the oldest casino in the world. It is also probably one of the most beautiful ones you're ever encountered. Don't take our word for it, please, go there and visit the place. It's worth both your time and money. Now, don't expect a standard casino, like the ones you see in the movies. No, here we are talking about a French-styled palace filled with ornaments. It is more like the Basilica of St. Peters in the Vatican than a casino you've seen in The Rounders. Its ceiling has been taking breaths away since its grand opening in 1821 the same way Berlin does it in the 1986 Top Gun starring Tom Cruise. Unlike its design, the game offering which includes poker, blackjack, and roulette is quite similar to any other casino.
Casino Croisette in Nice, France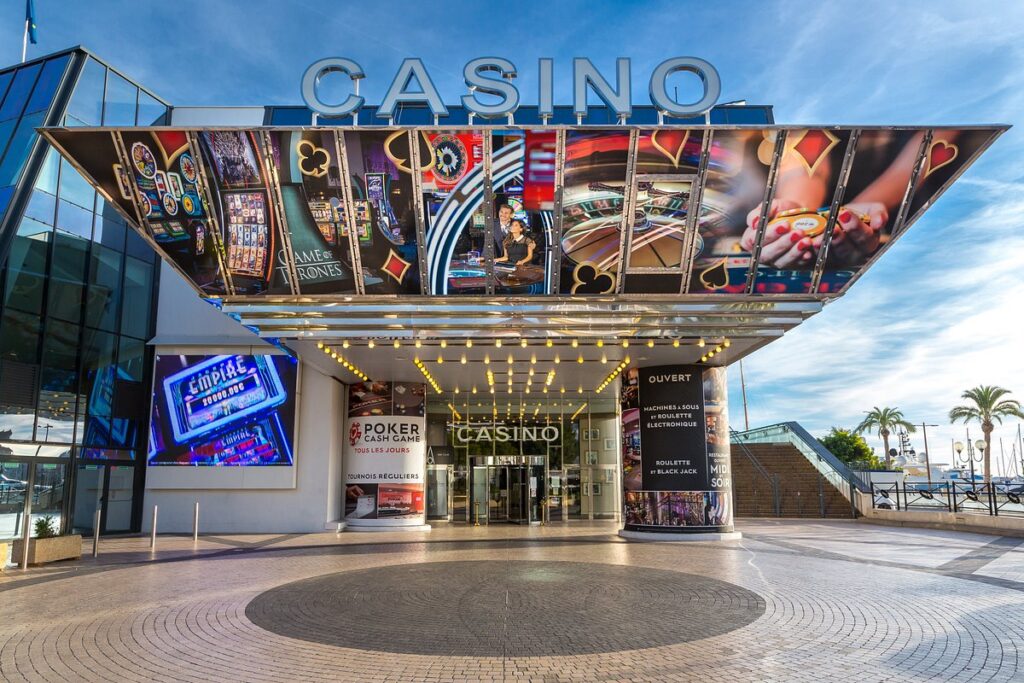 As we said, the French Riviera has its horse for this race. We are talking about the Casino Croisette in Nice. This establishment has been around for more than a hundred years which speaks volumes on its own. If you want to be entertained while visiting Nice you won't miss the Palais des Festivals and its prestigious casino. It is a place that has vivid nightlife which revolves around its popular nightclub named Le Jimmyz Club, and various concerts and musicals. If you're there on weekends don't miss out on a quiet dinner followed by live music.
Casino de Monte Carlo, Monaco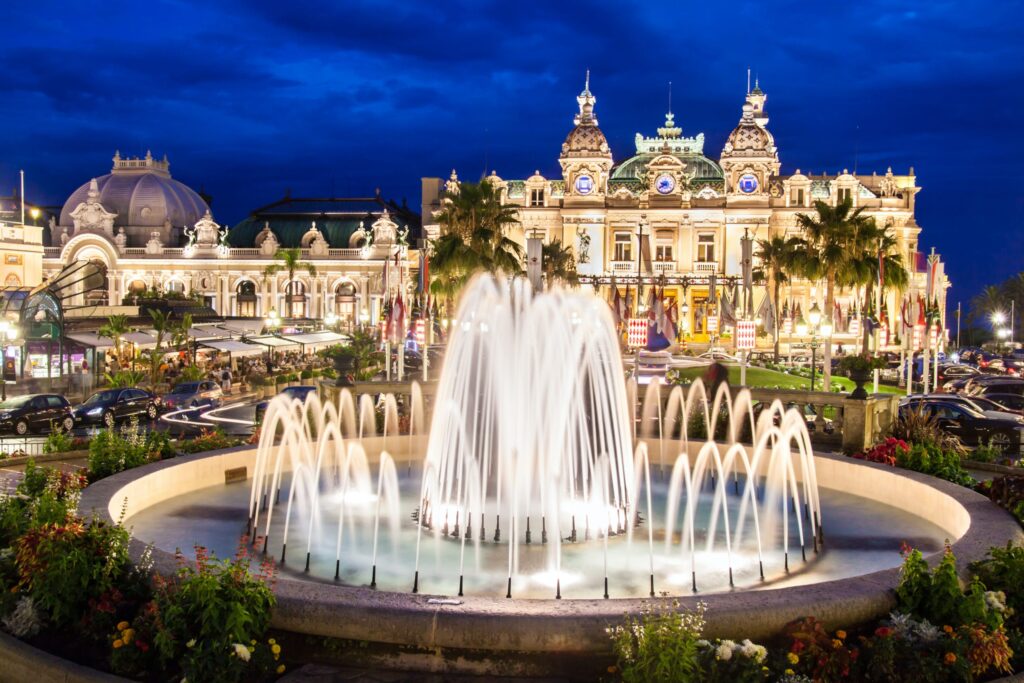 This is the home of gambling in this region. It is the founding casino of Monaco ad it stands strong to this day. As you probably know, and we already mentioned, it became quite prominent thanks to one secret agent, The 007. What you see outside is only accentuated on the inside. The chandeliers and the ceilings, the art, and the furniture, all scream class. It's no wonder one James Bond fell in love with it like it's a pretty woman. But, don't think that this is the only franchise that used this casino for filming. Ocean's Twelve did the same.  Many will follow suit in the future as this casino is now on everyone's map. If you're visiting Monte Carlo don't miss out on this one.